About NOA Medical Industries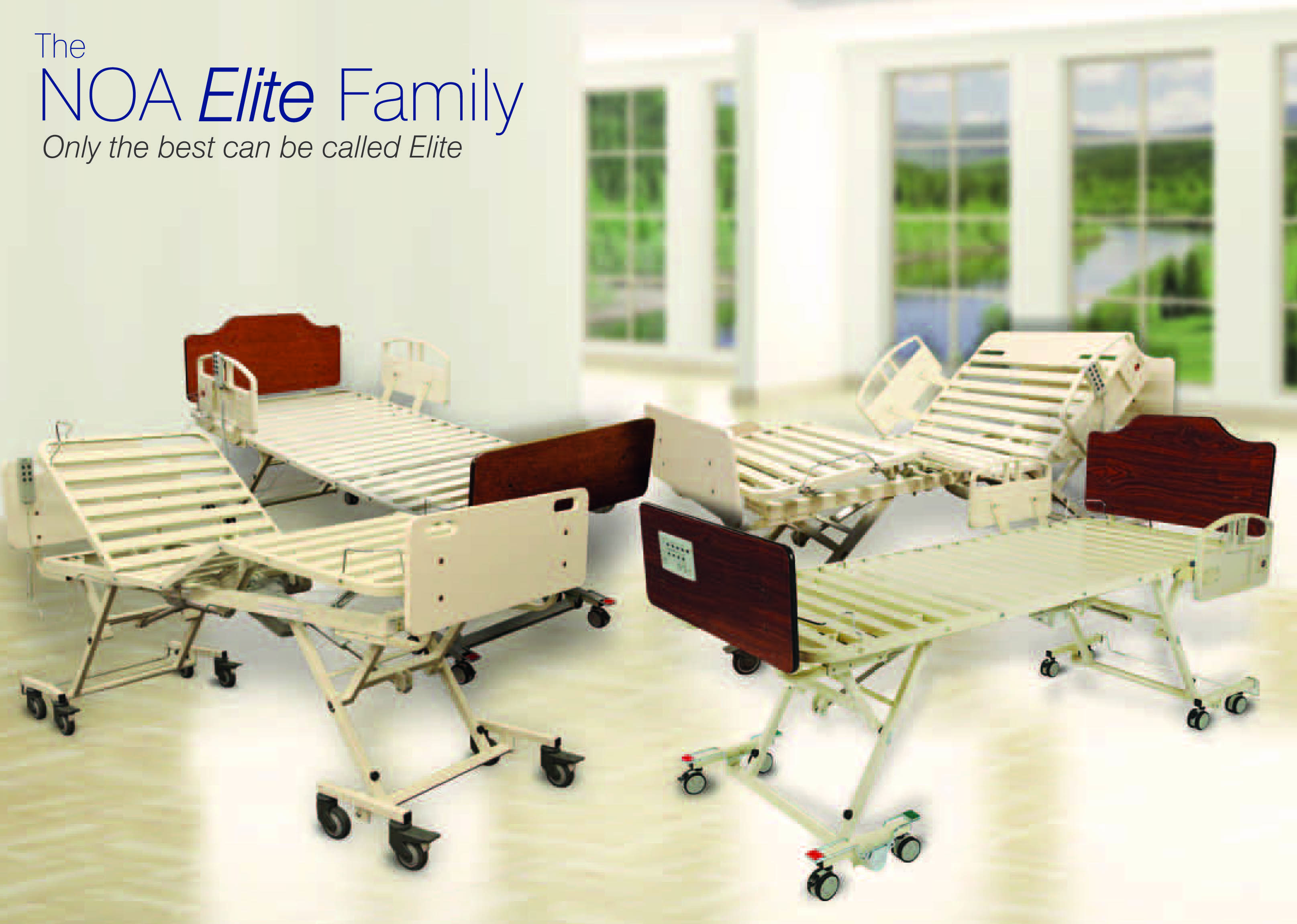 The Meiners family has been in the manufacturing business for over 3 generations. In 1989, Joe Meiners saw an opportunity to purchase two nursing home bed manufacturing companies. Joe combined the two companies, refined the tooling and manufacturing processes and offered a bed that was far superior to anything else on the market at the time. NOA has always prided themselves on recognizing and delivering what the industry wants and needs and in 1994 NOA introduced the first fixed-height low bed to the industry, the ONYX Bed. A few years later NOA Introduced the AP Riser. The AP Riser provided the growth opportunity that NOA was looking for and they have since introduced several more beds to their product line, always keeping in mind the needs of the facility, the clinician and, most importantly the resident. Superior products combined with a competitive price and prompt deliveries have helped make NOA a leading supplier of beds to the long-term and home care markets throughout the United States and Canada. As mentioned, our NOA Bed Systems are used in the home setting as well, and NOA utilizes our established show room to highlight our bed systems with various accessories to make your purchase decisions easier.
At NOA Medical, we are constantly looking to better meet the needs of our diverse patient population. With our Bariatric Elite and our Elite Twin Riser, we provide an expanded sleep deck to address the needs of the larger resident, or those residents looking for added comfort in a larger sleep surface. In addition, we are adding new products to our product line, most recently with the NOA Light, and also with our NOAH Hospital Bed Series, marketed through our new NOAH Hospital Division.
NOA is currently located in Washington, Missouri, about 45 minutes southwest of St. Louis, Missouri.